Parrabbola and the Everything to Everybody project are joining forces for a two day line up of events!
The Shakespeare Memorial Library located in the Library of Birmingham holds hundreds of donations of Polish Shakespeare translations, theatre posters, and unique objects. Join us at the events listed below to learn more about the Shakespeare collection and the connections between Poland and Shakespeare, for instance, did you know that Polish Shakespeare aided Poland's fight for freedom? Or that the Polish theatre has always championed Shakespeare innovation?
Looking for / at Polish Shakespeare: Translation, Freedom, Theatre
Friday 4 November 18:00 – 19:30
Highlight Space, Floor 3, Library of Birmingham
Researchers and theatre makers from Parrabbola recently explored the Polish Shakespeare holdings in the Shakespeare Memorial Library. A great many stories emerged as a result, including the Polish struggle for freedom and making theatre during censorship: always with Shakespeare's words as an inspiration.
Please join us for a talk with the researchers who worked on this project, who will bring to light the little-known treasures of the Shakespeare Memorial Library.
Joining is free but registration is essential, please book here.
Theatrical Walking Tour: A little patch of ground
Friday 4 November 14:00 and 16:00*
Saturday 5 November 13:00 and 15:00
Join us for a free guided audio performance based on interviews with Polish communities and Polish Shakespeare translations.
Each performance will take place beginning at Snow Hill Station and will last for approximately 50 minutes. It will end at the Library of Birmingham where participants will have the opportunity to view the Everything to Everybody: Your Shakespeare, Your Culture exhibition, in association with The Royal Shakespeare Company and Birmingham 2022 Festival.
*Attendees who have booked the 16:00 performance on 4 November and are wishing to view the exhibition should also book a place for the later event, Looking for / at Polish Shakespeare: Translation, Freedom, Theatre. The exhibition closes to the public at 17:00 but attendees will be able to stay in the exhibition until 18:00.
Please note that participants will need to bring their own smartphone and headphones. The performance will take place at various locations across the city centre and on a range of surfaces so make sure to wear comfortable shoes and bring waterproofs if it is raining.
Joining is free but registration is essential, please book here.
If you have any question about these events then please contact info@parrabbola.co.uk
Make Your Own Theatre!
E2E and BCAT go on tour this summer! Discover characters, scenery and theatres past and present, and then make your own!
Workshops will take place at the following libraries:
Northfield Library: Monday 25th July and Monday 8th August, 10:30am-12pm
Bloomsbury Library: Tuesday 26th July, 1:30-3pm and Wednesday 27th July, 9:30-11am
Selly Oak Library: Monday 1st Aug - 9:30-11am and Thursday 11th Aug, 10-11:30am
Acocks Green Library: Tuesday 2nd and 9th Aug, 2:15-3:45pm
South Yardley Library: Saturday 13th and 27th August, 10-11:30am
Kings Norton Library: Tuesday 16th and 23rd Aug, 10:30am-12pm
Harborne Library: Tuesday 16th Aug, 2:15-3:45pm
Shard End Library: Wednesday 17th and 24th August, 10-11:30am
Sheldon Library: Tuesday 23rd August, 2:15-3:45pm
Contact each library direct to book your place or email Sarah, tortuga.del.arte@gmail.com, for further information.
Everything to Everybody: Your Shakespeare, Your Culture
22 July – 5 November, 2022
The Gallery, Level 3, Library of Birmingham
FREE
This exhibition brings Birmingham's historic Shakespeare Memorial Library to life with objects from the collection and new responses to them in film and spoken word. The exhibition challenges visitors to think about what culture means to them today and how they can contribute to change in the city.
Visitors can learn about the founders of the Shakespeare Memorial Library as well as seeing first-hand some of the precious collection of Bard-related items, translations and programmes, including the only 1623 Shakespeare First Folio in the world that was bought by a city as part of a programme of education and inclusion for the working classes.
The exhibition brings Birmingham's heritage of social action into present day activism with a section called Future Forward featuring a new commission by Birmingham Poet Laureate Casey Bailey and a second film titled 'A Great Feast of Languages – What is this City but its People?'
Everything to Everybody: Your Shakespeare, Your Culture is curated by the Royal Shakespeare Company Creative Placemaking & Public Programmes Team. The exhibition is presented by the Birmingham 2022 Festival, generously funded by Arts Council England and the National Heritage Lottery Fund.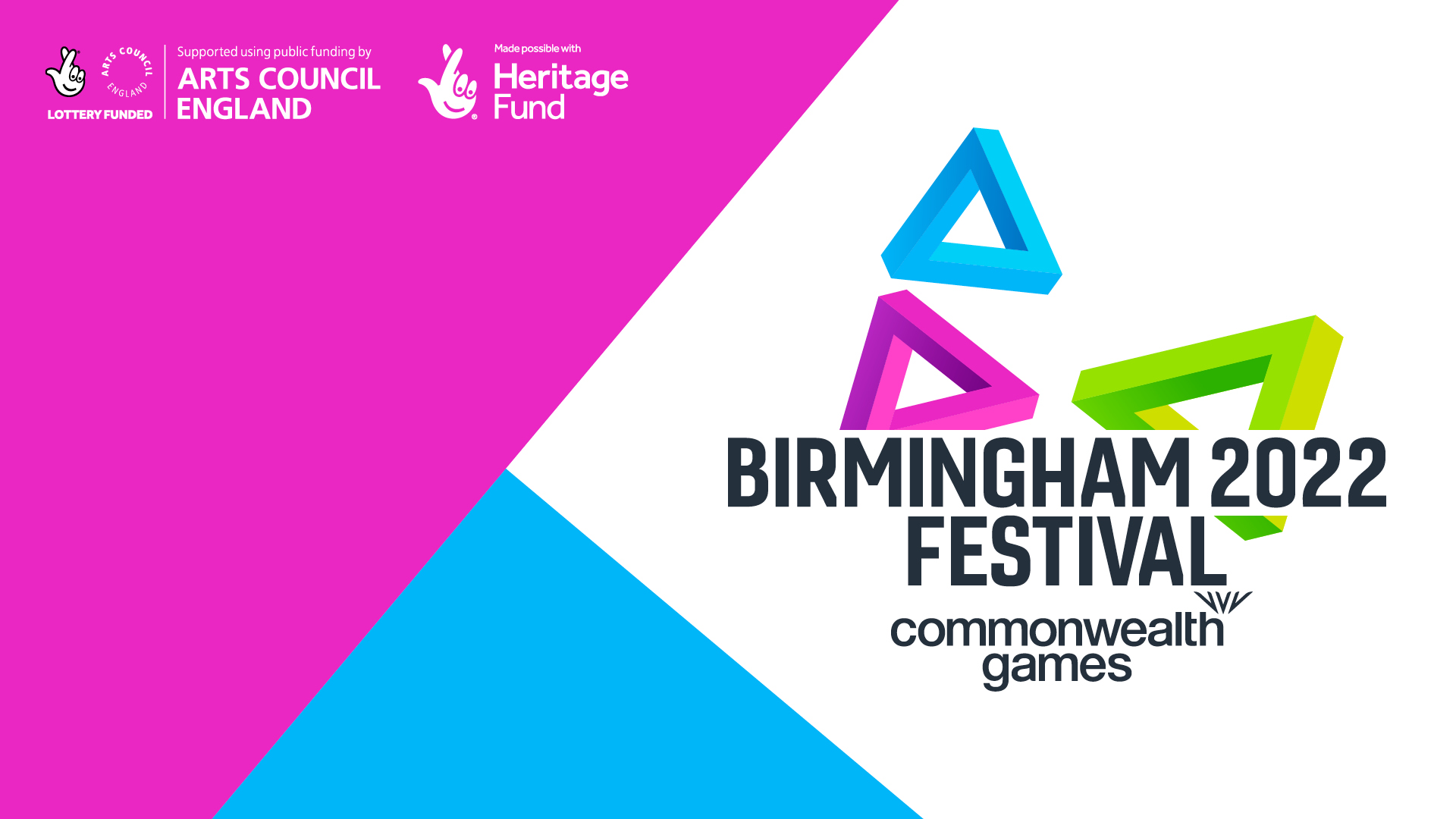 Everything to Everybody Fun Palace
Do YOU want to make a Fun Palace?
On 1 October the 'Everything to Everybody' Project is taking over the Library of Birmingham to make a Fun Palace and are looking for people to help!
Fun Palaces is a national campaign for community led culture. On the first weekend of October there will be hundreds of Fun Palaces across the country, with people coming together to share and make art, science, crafts, tech, heritage and sports events and activities.
We want our Fun Palace to celebrate everything LIBRARIES and everything BIRMINGHAM. If you have an idea, want to share something or help make the day happen sign up here or email l.jansen-parkes@bham.ac.uk.
'Everything to Everybody' is a National Lottery Heritage funded project opening up the Shakespeare Memorial Library, restoring it and making it accessible for the city that owns it. Find out more about Fun Palaces.
Everything to Everybody Summer School
Everything to Everybody is offering a FREE Summer School from 22nd - 27th August! This opportunity is exclusively for anyone aged 18-25 who is interested in getting hands-on experience of delivering heritage projects and working in archives. Activities will include:
✅ helping organise events ✅ social media ✅ working with archival material ✅ coordination of exhibitions
And lots more!
No previous experience needed, just an interest and willingness to learn. Travel expenses and lunch will be provided. We also strongly encourage applications from people not in education or regular employment. For more information please email l.jansen-parkes@bham.ac.uk. To apply please fill in this form
2022 Events
We are pleased to announce our programme of events for 2022! More will be added over the coming weeks so please keep checking the website and following us on social media.
First Folio Tour
23 April, 2-5pm, Sutton Coldfield Library. Book your slot here
14 May, 11am-4pm, Black Country Living Museum
26 May, 11am-4pm, Sense Touchbase Pears. Book your slot here
11 June, 11am-3pm, Selly Manor Museum. Information & booking here
18 September, 11am-4pm, Highbury Hall
8 October, 11.30am-4pm, Gap Arts
26 October, 1-6pm, The Hive, Argent College
Everything to Everybody: Your Shakespeare, Your Culture
Free exhibition
The Gallery, Floor 3, Library of Birmingham
22 July-5 November
Co-curated exhibitions in the Shakespeare Memorial Room, Floor 9, Library of Birmingham
February-April, 'Shakespeare versus Birmingham', University of Birmingham School and Stan's Cafe
24 May-27 July, Shakespeare Birthplace Trust
28 July-end of September, DESIBlitz
October-December, The Hive
We need your help!
The aim of Everything to Everybody is to unlock the secrets of Birmingham's Shakespeare Memorial Library, making it accessible for as many people as possible.
To do this we need your help!
We have a wide range of volunteering opportunities, and welcome people of all ages (18+), abilities and levels of experience.
These include helping with community events, supporting our education programme, and working with our librarian and digitisation officer to translate, organise, repair and digitise some of the 100,000 items in the collection!
Some roles will need experience, but we are able to offer training and support for almost all activities. If you are interested in learning more, please fill in this form.
You can also email Lauren (Community Engagement and Volunteer Officer) at l.jansen-parkes@bham.ac.uk
Header image courtesy of Ben Gregory-Ring, World's Stage workshops, March 2020, Library of Birmingham